Love is a beautiful thing. Thanks to Hollywood, we get the chance to share the romance between two celebrities. However, there are relationships that don't have happy endings and it gets really ugly when the rich and famous decide to end their marriages. Here are some of the worst celebrity divorces we've seen so far.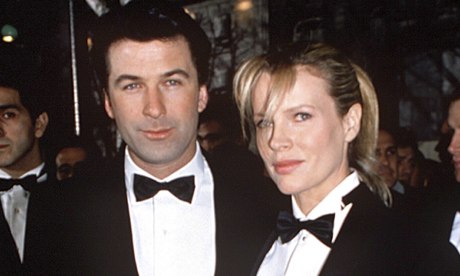 Alec Baldwin and Kim Basinger met in 1990 and got married three years later. They were together for nine years until they divorced in 2009, only to have a vicious battle for the custody of their only daughter, Ireland. Basinger won custody of their child and set some pretty strict rules for Baldwin's visitation rights which he had no choice but to accept. In order to see his daughter, he would also have to attend therapy for anger management.
Christie Brinkley and Peter Cook met in 1979 while Cook was a model. Afterwards, they still managed to bump into one another a few times. After being reacquainted thanks to NBC's Jill Rappaport, they got engaged in 1996 and got married the same year. After the news broke out about Cook's admission of adultery with Diana Bianchi in 2008, they divorced in October of the same year. Tabloids were all over the couple during divorce proceedings due to its scandalous nature.
Denise Richards and Charlie Sheen started dating in October of 2001 but met in 2000. After dating for two months, they got engaged and had their wedding a year later. While pregnant with Lola Rose Sheen, their second daughter, Richards filed for divorce. They tried to work it out but in 2006, Richards decided to go through with the divorce. She eventually filed a restraining order against Sheen, claiming that he had been sending her death threats. Richards filed the formal divorce papers in April of 2006.
Sean Penn and Madonna met in February of 1985 thanks to Penn's visit to Madonna's "Material Girl" video. They were friends at first and dated around but in a short span of time, Penn had already met her family and his parents were guests at Madonna's show in Los Angeles. They married the same year but didn't stay together for long. It seems that Penn already had fits of temper and was prone to violence even right after the wedding. After a particularly nasty incident against a photographer, Penn was sentenced to 60 days in jail in 1987. Later that year, they were said to have split and their divorce came through in 1989.
Tiger Woods met Elin Nordegren in 2001 during The Open Championship because of an introduction by golfer Jesper Parnevik whom Nordegren was working for as an au pair. The couple got engaged in November of 2003 and was married in October of 2004. After a late-night car accident, Woods and all of his transgressions were found out. He admitted to infidelity in December of 2009 and apologized, and told the public that he'd be taking a breather from professional golf. Woods had some of his sponsors end their relationship with him following the scandal. The couple divorced on August 23, 2010.
Karen Littlemore is a professional blogger that shares her advice and experience when dealing with divorce and family law situations. She writes for Divorce Mediators of Texas, a company that specializes in solving complex divorce situations outside of court.