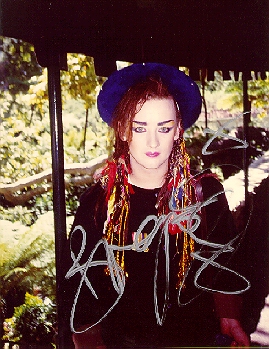 A male model accused Boy George of grabbing him, chaining him up, then threatening him during a photo shoot.
Apparently, the 80's pop icon (all together now: "Karma karma karma karma chameleon…") had met Carlsen at a British personals website called Gaydar. He then offered him 400 pounds to go to his house and pose for, er, "erotic" photographs.
It gets more interesting. A third man, yet to be identified, burst into the room and handcuffed the model to a huge hook on the bedroom wall. Boy George then brought out his collection of whips and S & M toys. "I thought I was going to die," said Carlsen. He escaped early in the morning.