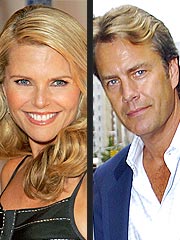 Peter Cook, the loser who cheated on Christie Brinkley with a 20-year-old, is trying to salvage his sorry reputation by saying that she's just out for revenge.
He wants to get sole custody of the kids, saying that he's a good dad that will, at least, won't try to totally turn them against their mom. But you know what?
If he were such a family man, he should've thought about what the kids would've felt before unzipping his pants.