Posted by Kate Alvarez as Birthdays, Taylor Lautner, Taylor Swift at 10:46 AM EST on Dec, 14 2009
"I'm twenty," country superstar Taylor Swift tweeted a few hours before she said goodbye to her teenage years. According to people.com, she celebrated her 20th birthday with a Christmas-themed party in Hendersonville, Tennessee.

Taylor Swift turned 20 last Sunday.
"It's more like an end-of-year Christmas party that happens to be on my birthday," she said. Instead of the predictable A-list party that most celebs do on their birthdays, Swift's guest list was made up of her closest family and friends, bandmates, and tour crew. She even baked cookies and sweets for everyone.
Swift also donated $250,000 to schools all over the U.S. The money will be used to buy school supplies and fund teachers' salaries. "Something I wanted to do at the end of this amazing year and especially on my birthday was give back to something I really believe in, which is education," Swift said. "The schools that I went to and the amazing people I got to learn from really turned me into who I am, and I wanted to give back."
As for special birthday presents that Swift received, we at Celebrific love her rumored boyfriend Taylor's Lautner's stint at SNL, wherein he defends Swift's honor at a reenactment of the recent MTV Video Music Awards. He literally knocked bully Kanye West's head off—his mannequin model, that is. Watch the SNL clip here:
Posted by Gina as Birthdays, Kim Kardashian at 9:13 PM EST on Oct, 22 2009

She partied hard, and celebrated her 29th birthday with style (as usual) at the TAO Asian Bistro and Nightclub in Las Vegas. I think it's hilarious to have sponsors decorating your birthday cake, though!
Photo courtesy of US Magazine
Posted by Gina as American Idol, Birthdays, Simon Cowell at 11:23 PM EST on Oct, 03 2009

What are your plans for your 50th birthday party? If you're Simon Cowell, you'd rent out Wrotham Park in Hertfordshire, England. It's this private mansion that the rich people rent to hold private parties. Look at that tent – maybe he's planning to invite all American Idol contestants, past and present?

Pets – dogs in particular – seem to be a popular thing with Hollywood stars. While Jessica Simpson is frantically looking for her maltipoo Daisy, Heidi Pratt is proudly showing off her new maltipoo Dolly. She is a birthday gift from husband Spencer. I guess we'll be seeing Dolly around a lot.
Posted by Gina as Birthdays, Michael Jackson, Performances / Events at 12:29 PM EST on Aug, 31 2009

Filmmaker Spike Lee threw a birthday bash for the late Michael Jackson in Brooklyn. He would have turned 51. Countless fans were present; DJ Spinna played. At first, it looked like the weather would not cooperate but everything turned out fine for the thousands of fans who were present to celebrate the life of their idol.
Posted by Gina as Birthdays, Brody Jenner, Health at 12:25 PM EST on Aug, 24 2009

The Hills actor was taken to the hospital for a case of appendicitis. Unfortunately for him, he had to spend his 26th birthday there. He tweets how much it sucks to be there on his birthday but that he's happy because he's got his lady with him. Get well soon, then.
Posted by Gina as Birthdays, Shania Twain at 9:53 AM EST on Aug, 20 2009

The country singer is turning 44 on August 28 (she doesn't look 44, does she?) and she promises fan a little something on that day. She says that she wants fans to visit her web site on that day, and that she will be giving everyone who visits a small gift. Just for the heck of it, I will be sure to visit Shania Twain's web site on that day!

Demi Moore's daughter celebrated her 21st birthday in Vegas. Rumer Willis was joined by her star studded family, including Demi Moore, and stepfather Ashton Kutcher; dad Bruce Willis and stepmother Emma Heming. Of course, her friends were there to help her out with the fun, too.
Posted by Gina as Birthdays, Madonna, Perfomances / Events at 3:29 PM EST on Aug, 16 2009

Amidst protests from residents who felt that Madonna's concert date was ill-chosen (it coincided with a major Roman Catholic holiday), the star's fans celebrated her birthday with her with a couple of songs. To the outpouring of emotions, Madonna replied "I feel your love!" She turned 51.
Posted by Gina as Birthdays, Conan O'Brien at 9:43 AM EST on Apr, 21 2009
Not everyone loves this redheaded talk show host but he does have his appeal, don't you think? Anyway, he celebrated his birthday – the 46th – on Sunday. Greetings to the redheaded one!
Posted by Gina as Birthdays, Celebrity Babies at 8:08 AM EST on Apr, 18 2009
Suri just turned 3, and she had the time of her life at her party. It was princess-themed, complete with a Beauty and the Beast cake. The party was small, but the celebrations were big. Happy birthday little Princess!
Posted by Gina as Birthdays, Hannah Montana, Miley Cyrus at 11:31 PM EST on Dec, 12 2008
How does it feel to be 16 and be known all over the world? Miley Cyrus aka Hannah Montana should know the answer. She also knows how it feels to have a hand-me-down Porsche for her first car. Not bad for a new old car, huh?
Posted by Rachel as Ashlee Simpson, Birthdays at 4:06 PM EST on Oct, 08 2008
Ashlee Simpson celebrated her birthday in, uhm, style. The pregnant singer threw a white-trash themed birthday party. Sources say, "she wore Daisy Dukes and platform flip-flops with a bathing suit and a fake tattoo around her belly." Cute idea. They should've invited the Spears family — who have got that theme down pat.
Posted by Rachel as Birthdays, Jennifer Lopez at 6:35 PM EST on Sep, 16 2008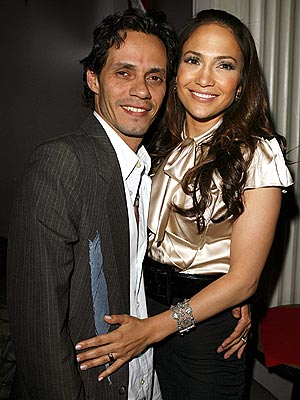 How sweet of Jennifer Lopez! The actress threw a surprise birthday bash for her husband, Marc Antony.
She told him the weekend was "too busy" to do anything special for his 40th birthday, then surprised him with a Cuban-themed bash. Marc Antony was "blown away" by the wonderful preparations.